Hello movie freaks! (I am still testing this one…)
How was your weekend? Mine was alright, I went to a gallery and ended up watching The Nun.
I have actually never watched a film by myself (I sense your judgements…) so I decided to give it a shot with The Nun. Was it a smart decision? I have a mixed feelings about this, but anyway… I got a story for you. I sometimes worried about noisy audience while watching. But, the best thing happened last weekend. Beside me were this mom and two kids. I know what you are thinking "They must be noisy af", but NO! The kids were actually QUIET the whole time. Can you imagine that? He wasn't shouting nor was he crying. He did whisper something to his mum in the middle of the film, and do you know what the mum did? SHE SHUSHED HIM.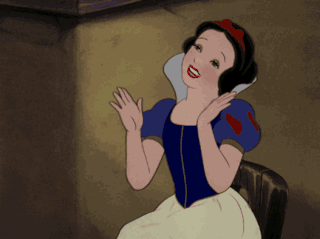 Anyway, enough about the perfect kid, let's talk about The Nun. Basically I don't know anything about the film except that it stars my favourite Taissa Farmiga. I know I sound like cliche here calling Taissa my favourite, but have you seen her in American Horror Story? if you haven't then you should cause' she is fantastic there. Especially in season 3, The Coven, where she plays this witch that joins a coven in this small town with Jessica Lange and Emma Roberts…
MESH, FOCUS!
but, ISN'T SHE GORGEOUS?
So, Taissa Farmiga (who is Vera Farmiga's sister, btw, and they guys are 21 years apart) played a witch in American Horror Story, but in The Nun she played… well, the nun. I know, genius 😐 Her character is named Sister Irene and she is from Romania, but she speaks English. I was hoping to pick up some Romanian lingo here, but sadly there was none. Maybe it's a hard language to speak? *ga peduli anyenggg*
After a gruesome suicide of two nuns in a small but haunted monastery in Romania, Sister Irene was sent by the Vatican with Father Burke to investigate. Father Burke is this troubled pastor who can perform amazing exorcism (huh?). The two of them then met a local Frenchman, who ironically wants to be called Frenchie. He delivers grocery to the monastery and since he is the only person who wants to go to the monastery -the locals believe it's cursed- Father Burke and Sister Irene asked his help. Well, aren't you two smart.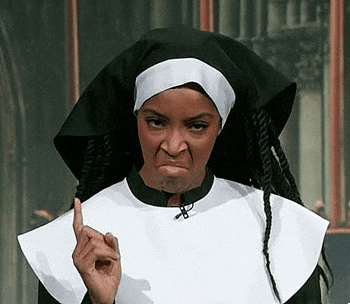 Btw this Frenchie is played by Belgian actor Jonas Bloquet, and he is actually a memorable character. Of course he is just a comic relief here, but a fine looking one as well. I got distracted a few times by how good looking he actually is.
"INTERMEZZO TIME"
he models | Example #1
HE READS THE BIBLE | Example #2
jawlines | Example #3
I rest my case.
Anyway, the three of them decided to visit the monastery to investigate but of course something bad happen. Father Burke and Sister Irene has to stay the night in the creepy mansion because… wait for it… since the sisters at the monastery has taken a vow of silence for the rest of the day, the two of them decided to stay there.
*singing* Baby it's cold outside…
During their nightmare-at-catholic-church Father Burke got into accident and Sister Irene saw the Valak (no biggie). Now by this time the little boy in the cinema beside me is squirming in his seat and closing his ears with both hands. (I know kid, me too 
) I actually have to raise my right hand to cover my right ear because my left hand was busy trembling eating the caramel popcorn.
*Me rolling away from scary scenes*
Where is Frenchie, you asked? Frenchie, just like other smart French man, has escaped the scene and went to the local bar with a huge crucifix but not before he was chase by the dead sister on the cemetery. Can you guess where? Of course, the frickin' monastery's entrance is covered with cemetery where the dead roam the land at night.
When morning comes, Sister Irene then met a legit monastery sister who was all hush-hush about the whole case, but she did say that she also sees Valak roaming around the corridor.
"You saw her too, Sister Irene?"
Umm… Valak looks like a scary dude who got run over by a jet ski and dressed in a nun costume. Of course she did! (God, forgive me… but sister you high)
*my reaction*
After many struggles to choked information from the monastery sister (sounds wrong lol), our Sister Irene found out about the origin of the monastery… why there is a 6″2 Valak roaming around the corridor… and why do the villagers spit when they heard the monastery's name…
Will they survive? What happened next? Will Frenchie hit it off with Sister Irene or would it be with me (huh #2?) – These are the damning questions.
Wait so what do I think about The Nun? I enjoyed the gothic setting of the monastery, some of the jump scares in the second half actually made me jump from my seat (me and the poor kid beside me that is…), and I like the cinematography too. In short, I think The Nun is an average horror film that could have easily not be made. I don't know how or why did Warner Bross Pictures decided to make a prequel of The Conjuring… or why even Taissa Farmiga decided to play in this film (guys, find out how much Taissa is getting paid plz), but yea The Nun is nothing original.
PS: Frenchie, if sister Irene is not available you know where to find me.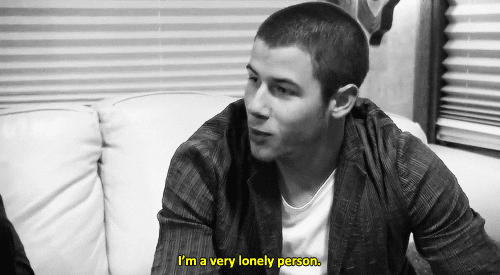 Total rating: 5.5/10.
Did you had a good time reading this review? Please help me and share it with your friends. Find the share buttons below 🙂