Hello all! Hope you've had a nice run in this bizarre 2020. Following my last year's post, I will continue with this year's disappointing films. In all honesty, I haven't been watching a lot of films (mostly Real Housewives marathon to cope up with the quarantine stress!) but I do switched it up once in a while with titles that piqued my interests. I don't want to write the "worst" films of 2020 because I still believe the team behind any productions worked hard for their products and as films are subjective – what I like might not always fare well with you. So, here are the 10 disappointing films [RANKED]!
10) Raat Akeli Hai
While the trailer is enticing this Netflix India's production suffers from bad executions, confusing storytelling and mystery plot holes. For a murder-mystery, Raat Akeli Hai has too many characters to start off and it ends in a rush manner. Good thing they got amazing leads (Nawazuddin Siddiqui, Radhika Apte).
9) Fantasy Island
I love a bad campy slasher film but sadly Fantasy Island lacks the excitement and characters development for a good one. When several strangers were invited to come to a mysterious island that can fulfill any dreams, sinister plot unravels soon. Lucy Hale is amazing in everything she stars in, really. I could watch bad film for her and I did with this one!
8) The Sleepover
This action-comedy switched gender role, making Malin Akerman as the retired thief who's asked to perform one last gig. But what follows is a tiresome and full of cliche adventures. The kids were a saving grace same goes with Ken Marino as the goofy husband, but the rest were just forgettable.
7) The One and Only Ivan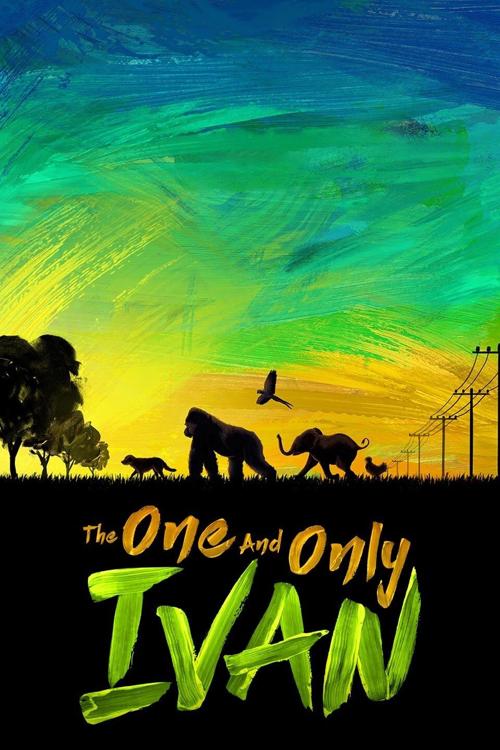 Disney's outing promised a heartwarming film and fantastic CGI. While the CGI is absolutely terrific, the heartwarming plot is recycled so many times that it becomes mundane. This reminds me of last year's Dumbo but at least that was more enjoyable.
6) You Should Have Left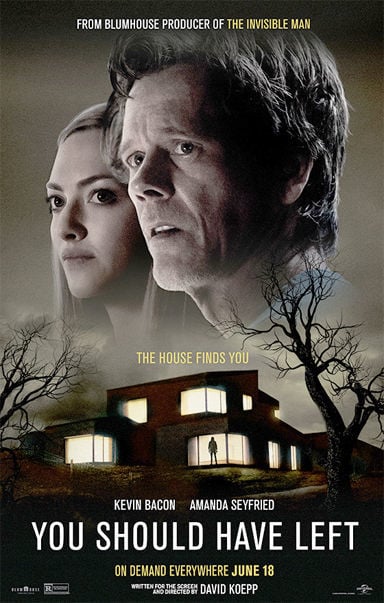 Kevin Bacon and Amanda Seyfried starred in a mystery-thriller about a couple who rents a supernatural country house in Welsh. The film starts out strong but derailed in the end. Explanation weren't clear and its supposedly heartwarming ending made me feel numb.
Note: Dave Franco's The Rental (2020) is a better pick if you're interested to watch a massacre in the countryside type of film.
5) Dashing in December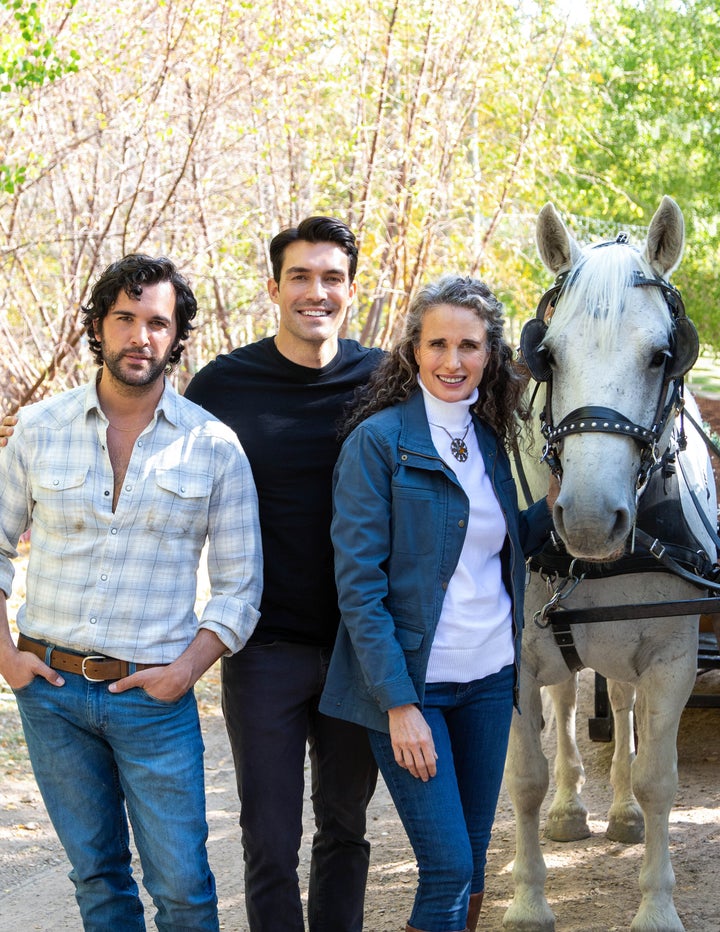 This year we got two gay Xmas rom-com but sadly MTV's Dashing in… is not on par with the heartfelt Christmas cheer. My problem is with Peter Porte who stars as the usual Scrooge – a big shot capitalist returns home to sell his Colorado's family ranch. Mr Porte might be a good actor, but here as Wyatt, he was not. The charming Andie MacDowell stars as his mother also acts strange, making me believe that perhaps she doesn't want to starred in this film at all.
4) Love Wedding Repeat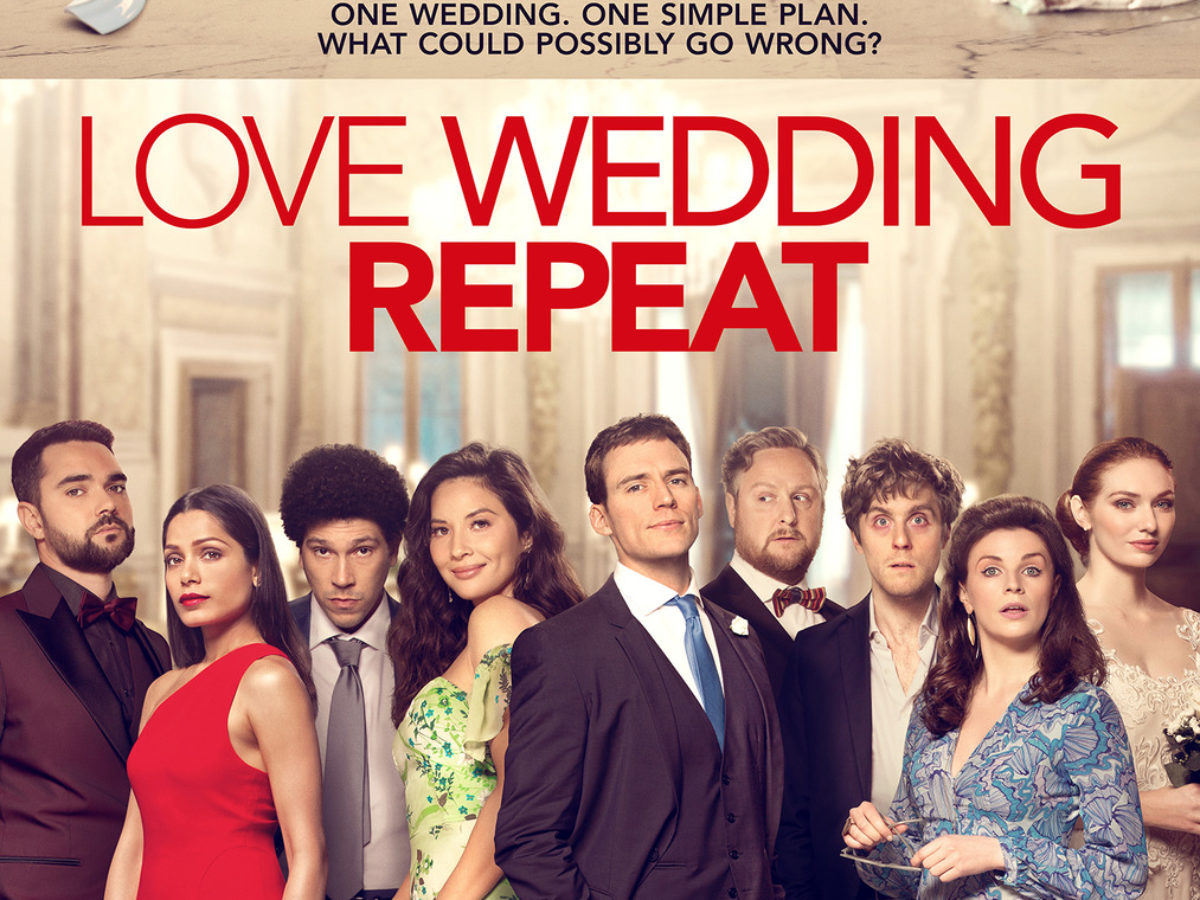 Where should I start? First, I am so done with 'Groundhog Day' films, it needs to retire. While Love Wedding… has a likable ensemble with Sam Claflin, Olivia Munn and Freida Pinto, the Dean Craig directed fails in the comedy department. The film actually aggravates me, I want it it to stop.
3) I'm Thinking of Ending Things
Okay, hear me out this Charlie Kaufman's flick is claustrophobic as it is boring as hell. It ranks high among critics and this shows the more bizarre, random and long any film is, the more they eat it up. Or simply, I couldn't connect with I'm Thinking… The cast, Buckley and Plemons, gave amazing performances but the supposedly "eccentric" ending got lost in me; it's too pseudo-Indie.
2) Rebecca
After I finished watching this Daphe du Maurier's film adaptation, I tweeted: "They were better off staying in Monte Carlo". Lilly James is adorable and I don't get the hate. But, the Ben Wheatley directed could use a better polishing and coherent storytelling. What Gothic element was in the book got lost in the translation for sure and should we talk about the hideous party dress? What the heck was that.
1) 365 Days
Let us take a moment of silence for the brain cells I've lost. I couldn't believe how atrociously horrible this is and wished I hadn't seen it. Listen, if rough sex and mental manipulation gives you orgasm then I ain't going to judge. But, 365 Days is a slap in the face for other filmmakers who actually made decent films yet suffered from poor audience and profits simply because theirs didn't have the retarded racy factors in it. Go watch a porn instead and don't fall for a sleazy entry like this one!
Note: 365 Days is officially Netflix's massive hit this year thanks to its endless streaming times.
Close Contenders:
Sonic The Hedgehog
Project Power
The Witches
Desperados
I will be writing the Best Film of 2020 next week. Have a great New Year and may 2021 be a better year!
-Mesh