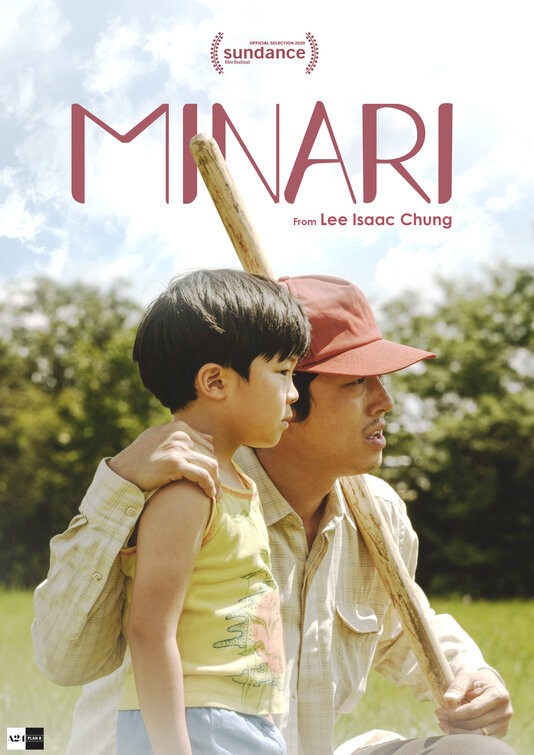 Lee Isaac Chung's Minari is easily the best film of 2020. With the COVID-19 Pandemic shutting and delaying films from releasing last year, the "shortage" of decent films seemed apparent. However, the silver lining is perhaps it allowed viewers to watch the available ones with ease, just like Minari that revolves around a Korean immigrant family who start over in a rural farm in Arkansas.
The cast is led by the incomparable Steven Yeun as Jacob Yi and Han Ye-ri as Monica Yi. He bought a trailer park to escape his chicken sexing life and she is a mother of two, a hard worker and a church-goer who wants their old Californian lives back. This resulted in Jacob inviting Monica's mother (played by the amazing Youn Yuh-jung) to the States to ease the situation.
The slice of life follows these Korean immigrants' ambition and frustration closely while juxtaposing it with their children, David and Anne, who grew up knowing only of American culture, their Christian names and speaking English to each other. The "culture-clash humour" is when David (first timer Alan S. Kim!) tells his Korean grandma that she doesn't behave like a "real grandmother". This serves as a jarring contrast on the Asian and American way of living. Where the first is close-knit and family-oriented, the latter clings to individualism.
Minari also excels in creating a simple plot narrated in captivating manners. The film's rhythm is far from slow as each character's progress will resulted in frictions and emotional explosions. The Yi's family frustrations is the main theme here. The frustrations that most immigrant families are familiar with: to built a better life. And, it's explored in such a way that it makes you desperate to see them happy and successful. Do bear in mind that Minari is a drama filled with heart-wrenching moments that shall stay with you for a while. 
If you're an Asian, watching Minari will also warm your heart at its nostalgic cues. Helping your father out doing outside chores, learning how to play cards or drinking weird remedies – all serve as a comic relief that will make you yearns for simpler times. The 115-minute film is happily shot in a dreamlike vista with closeups on the actors and its lush surroundings (they are living in a farm after all). Expansive grasses, tall trees, shallow creek and even a slithering snake will whisk you away to their Arkansas farm and makes you feel closer to the Yi family. Beautiful, resilient and relatable, Minari has it all.
PS: I do believe Minari will also make an excellent miniseries. 
If you like my review, please share it by clicking the buttons below 🙂 You can also follow me on Instagram for more musings.