It's been quite some time since Disney released their magical animation (last was Frozen II in 2019). So, the buzz surrounding its latest, Raya and The Last Dragon, is huge! I have to confess, though, I was a bit skeptical at first. Perhaps, I worry whether Disney's team can do justice with its first Southeast Asian plot. However, after watching it last weekend, I must say that I am utterly impressed.
So, here's Raya's pros and cons and let's see if you agree with me. *Spoilers alert!*
Pros:
Higher stakes
The film tells about the fictional land of Kumandra (not a real word, but there's "Kumantra" in Sanskrit language) where five kingdoms once united and dragons live side by side with humans. A purple-smoke monster called Druun threatened this existence and turned any living creatures into stone. That is until the dragons sacrificed themselves with their power and saved the world. The film picks up 500 years later where Druun has returned and it's up to our lone warrior Raya to find the last dragon to save the world. 
The plot is mouthful and encompasses fantasy and folklore which translate to higher stakes. While Moana embarks on an adventure to save her island and Frozen's Elsa with her kingdom, Raya is saving the whole world (ish). The evolution of Disney's female lead is heartening to see and Raya's adventure is nothing short but adventurous and enthralling! 
Pleasant visuals
As with other films in the Disney canon, Raya is filled with amazing visuals made of explosive colours, designs and patterns. The five kingdoms have different aesthetics, wardrobes to even the smallest details like the cuisines showcased here inspired by real dishes from Malaysia, Thailand, etc. The world-building in Raya is the best one I've seen in an animation. Reminds me a lot of Cameron's Avatar and Ghibli's films that drew from the same Asian roots. 
And can we talk about how gorgeous Raya is (voiced by Kelly Marie Tran). And her dad, Chief Benja, is definitely in my book for attractive animation (I mean!). From Raya's sidekick TukTuk (hybrid of pug, armadillo and bug) to Sisu, the last dragon, voiced by the charming Awkwafina – each sidekick is also entertaining to watch.
Appropriate representations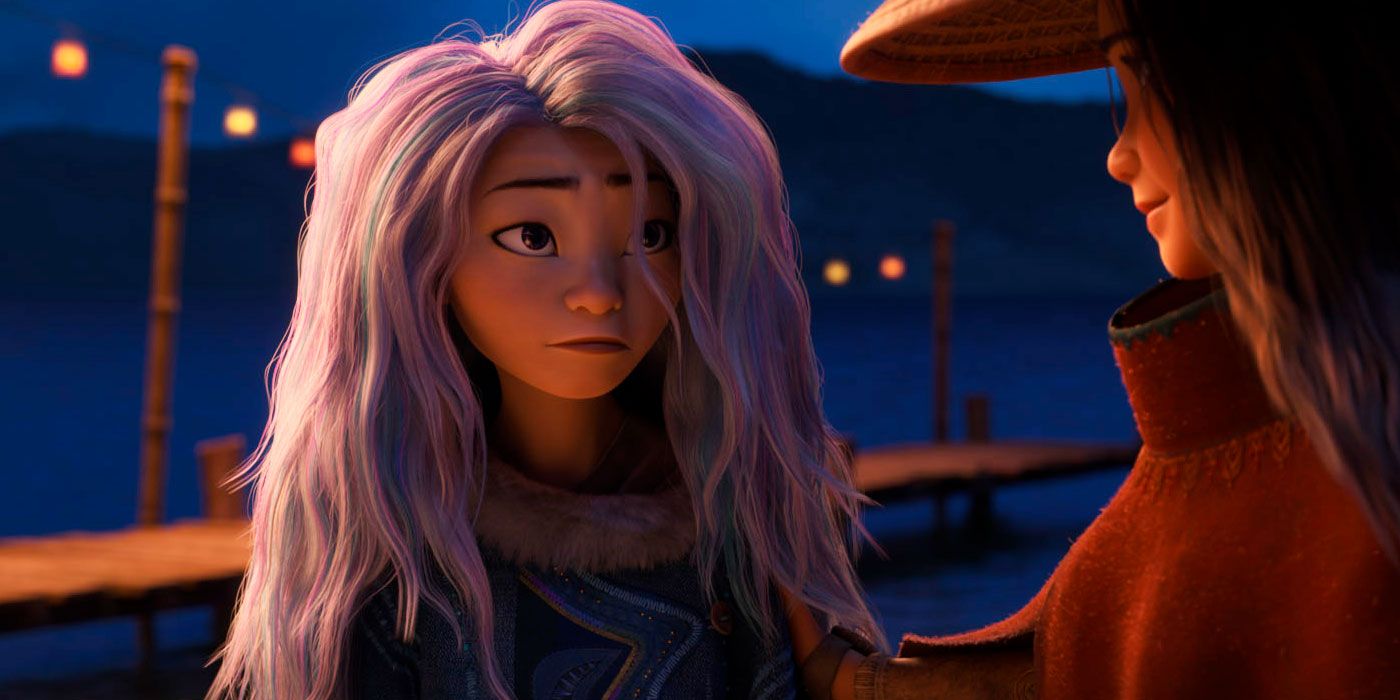 Now, I know there is a lot of criticism here, mostly focusing on the lack of cultural development seen as Raya focuses more on getting the aesthetics and visuals right. The film's team spent years prior to filming, travelling to various Southeast Asian countries like Laos, Indonesia, Thailand, Vietnam, Cambodia, Malaysia, and Singapore. Their extensive research definitely translates on screen, where attention to trivial details is impeccable and awe-inspiring.
Not stopping there, they also consulted with Indonesian linguist at the UCLA, a textile expert and a visual anthropologist during the world-building process. The script is written by Vietnamese American writer Qui Nguyen and the Chinese Malaysian writer Adele Lim, while Thai artist Fawn Veerasunthorn helm the story team.
However, as The Atlantic's critic Shirley Li pointed out in her review, "Raya loses sight of its heroine's own connection to the cultures that the filmmakers had put so much care into depicting authentically." She continued, and I agree…. "With so little attention paid to the people of Kumandra's kingdoms."
After watching, I do feel the characters are culturally less-developed. For instance, where do the Fang people got their cool haircuts and what does it symbolizes? Or, what is up with the hand gestures when Kumandrans greet a dragon? The dragons etymology also lack the importance, it seems, like where do they come from?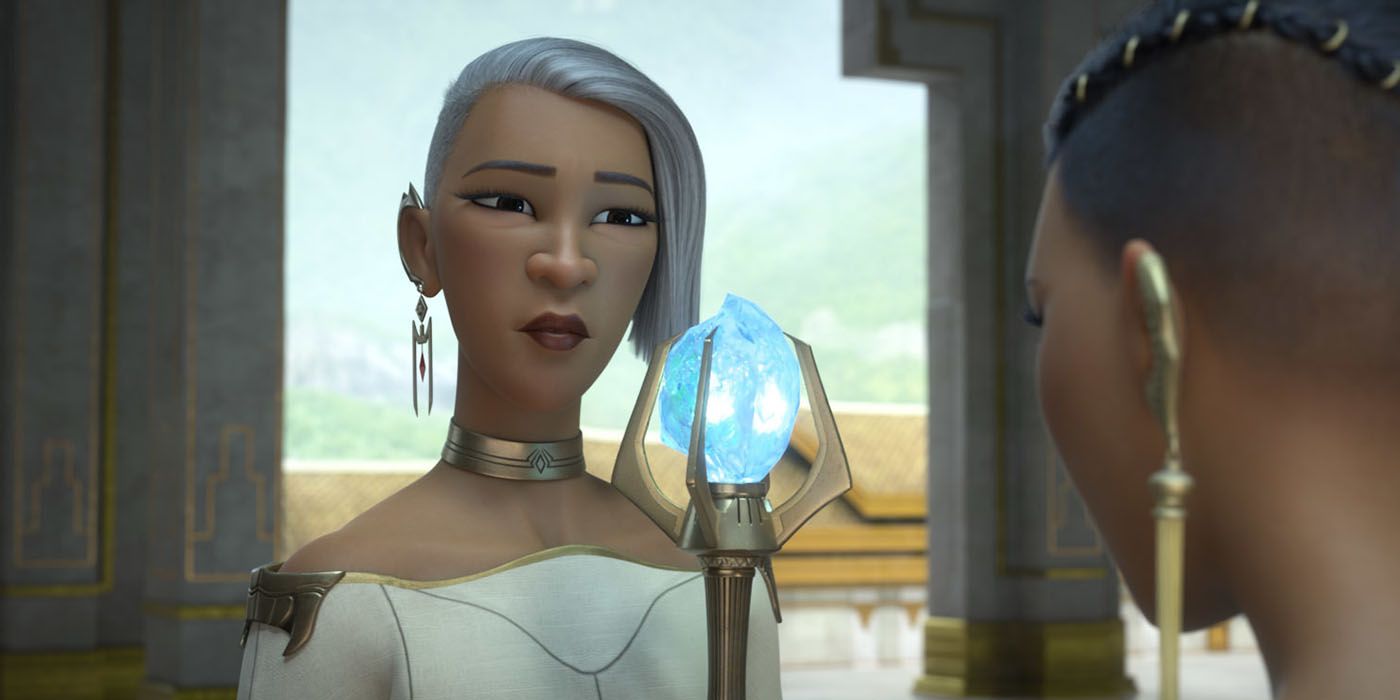 But, then I considered these loopholes as an alternate representation. It would be disingenuous of Disney to portray one culture more than the other as it'll draw even bigger criticism, pointing out to division and favouritism. 
Raya combines real cultures and traditions and give birth to a mythical, fact-mirroring civilization known as Kumandra. As an Asian living in SE Asian country, I don't see this as a problem. It felt authentic and sincere from Disney's part (and, of course, a much safer bet).
Could they culturally emphasize Raya's characters? Sure. I mean, they did an amazing job with standalone films like Mulan and Aladdin. So, let this discrepancy be taken lightly and I hope Disney will diversify their future films with more minority stories and ethos.
Cons:
Weak moral message
Just like their characters' undermining cultural connection, I find Disney's signature moral message in Raya to be weak and easily resolved. Of course, Raya is an animation film targeted for children, but with maturity and in-depth messages we see in Pixar films, it's high time for Disney to step up their own. I could only think of Zootopia as Disney's film with symbolism and important issues.
Raya and The Last Dragon emulates real-life issues that could be explored more deeply, showing us how to tackle conflicts, differences and greed. How to work as a community and taking action for the better good than individuality inspired by the ancient wisdom of the East. A missed chance, indeed.
Conclusion:
Aside from the lackluster above, I still enjoyed Raya very, very much. I find this outing fresh, grand and superior than its previous like Frozen or Big Hero 6. I bet it will be fun to rewatch in the near future and picks up the remaining Easter eggs.
If you enjoy my review, kindly share them by clicking the buttons below. Much appreciated 🙂